The Embedded Vision Alliance
December 6, 2011—Update
The Embedded Vision Alliance announces the creation of The Embedded Vision Academy, a free online training facility for embedded vision product developers. The Academy program provides training and other resources to help engineers integrate visual intelligence—the ability of electronic systems to see and understand their environments—into next-generation embedded and consumer devices.
The Promise of Embedded Vision
The shape of things to come...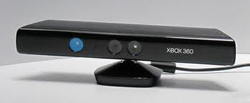 Microsoft Kinect for Xbox 360, a gesture-based game controller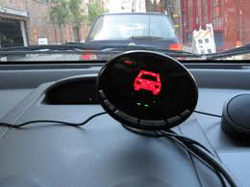 Mobileye driver assistance system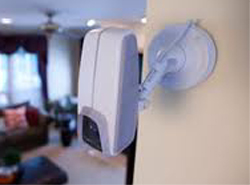 Cernium Archerfish home video monitoring system
Embedded Vision is the extraction of meaning from visual input by embedded systems. Once limited to a few low-profile uses, embedded vision is spreading into more and more applications. Emerging high-volume embedded vision markets include automotive driver assistance, home surveillance, and gaming systems.
With 3D motion capture, facial recognition, and voice recognition, Microsoft's Kinect is the fastest selling consumer electronics device to date—10 million units in 4 months. This is just the tip of the iceberg. Such highly visible applications—in consumer electronics, retail, driver assistance, and entertainment—will drive consumer expectations while increasingly powerful, low-cost, energy-efficient processors will make wide use of embedded vision possible.
Consumers are ready. Suitable processors are becoming available. But implementing embedded vision systems is challenging. There is a lack of widespread knowledge on how to build reliable vision systems that meet the cost, size, and power consumption constraints of embedded systems.
To help developers of embedded vision systems, BDTI has formed the Embedded Vision Alliance. Its mission is to inspire and empower embedded system designers to incorporate vision capabilities into their products, by providing them with practical insights, information, and skills.
The Embedded Vision Alliance will facilitate the flow of high-quality information and insights on embedded vision technology and trends. The Alliance is made up of companies that provide technology, solutions, and services for embedded vision applications.
As its first public venture, the Alliance has launched a Web site at www.embedded-vision.com. The site is designed to be the go-to resource for practical embedded vision technology information and analysis, supporting the mission of the Alliance by inspiring and empowering system designers to use embedded vision through insightful, practical information on embedded vision technology, applications, products, and design techniques. The site—still growing in content—will include tutorials, white papers, video interviews and demonstrations, product announcements, and community forums. The Alliance will create other opportunities for technology providers to reach out to embedded vision system designers in the coming months.
Companies can join the Alliance now. Early participation ensures broad exposure. Opportunities for technology providers at both platinum member and member levels are available. Contact BDTI via the web or by telephone at +1 510 451 1800 for more information.